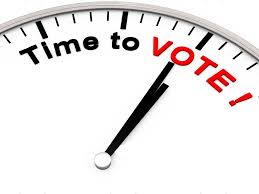 Three–Hour Rule.

As a general rule, if the polls are not open at least 3 hours either before or after an employee's scheduled hours of work, the employees may be excused for the length of time that permits them to report for work 3 hours after the polls open or to leave work 3 hours before the polls close, whichever requires the lesser amount of time off.

Exception to Three–Hour Rule.

Under exceptional circumstances, if the general rule in

519.323a

does not permit sufficient time, an employee may be excused for the additional time needed to vote. However, time off must not exceed a full day.

Charge to Annual Leave or LWOP.

If an employee's voting place is beyond normal commuting distance and if voting by absentee ballot is not permitted, employees may be granted sufficient time off to be able to make the trip to the voting place to cast their ballots. When more than 1 day is required to make the trip to the voting place, postal officials observe a liberal policy in granting necessary time off for this purpose. Time off in excess of 1 day is charged to annual leave or, if annual leave is exhausted or the employee so requests, it is charged to LWOP.